Recommended HPV Vaccination Sites
Complete and Comfortable Facilities
Affordable Prices with the Best Quality
Trusted & Experienced Obstetricians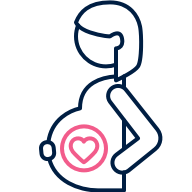 Pro Normal
The Normal Childbirth Is
Better For Mom & Child

Hospital Grade Service
Lower Price With Equal
Quality Hospital Services

Your Safety Is Our Goal
Certified & experienced,
carried out with proper SOP
HPV Vaccine is Now Available
at Kehamilan Sehat
Benefits of the HPV Vaccination
The cervical cancer vaccine can be given to women starting at the age of 21 or who are already sexually active.
The benefits of cervical cancer vaccines include preventing the spread of the human papillomavirus (HPV), transmitted through sexual intercourse.
At Kehamilan Sehat, the HPV vaccine is now available at several Kehamilan Sehat's branches.
HPV Vaccine Cost at Kehamilan Sehat
Start from Rp 900.000,-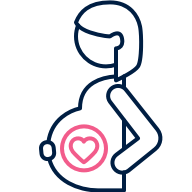 400.000+ Pregnant Moms Were Treated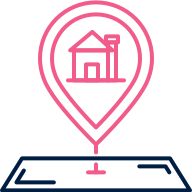 17 Branches in Major Cities

Specialist & General Practitioners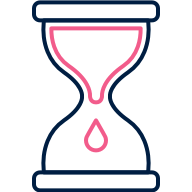 Overview of the HPV Vaccine
Types of Cervical Cancer Vaccines
There are many variants of the HPV virus that Moms can recognize. Some of these variants can cause cervical cancer. Therefore, several types of cervical cancer vaccines exist, according to the HPV virus variant.
Kehamilan Sehat will use the Cervarix Vaccine to prevent cervical cancer caused by HPV-16 and HPV-8 infections. It is recommended to get the Cervarix vaccine given to children ages 9–25. In addition to the Cervarix vaccine, Kehamilan Sehat also has a Gardasil vaccine service Gardasil vaccine to prevent infection with HPV-6 and HPV-11 virus variants can also be given to men and women aged 9-26 years.
Cervical Cancer Vaccine Side Effects
When you get the cervical cancer vaccine, side effects include swelling, pain, redness in the injection area, and headaches. In addition, there are some people who experience side effects such as fever, and nausea accompanied by pain around the arms, hands, or legs until an itchy rash appears.
When you get cervical cancer, in addition to the HPV vaccine, she can have safe sex, not smoke, and regularly undergo pap smears to monitor your cervical health.
Cervical Cancer Vaccine Price
Currently, Kehamilan Sehat provides cervical cancer vaccines at Kehamilan Sehat Duren Sawit, Kehamilan Sehat Palem Semi, and Kehamilan Sehat Prime Alam Sutera. With a variety of cervical cancer vaccine prices, Mom must first make sure that your condition is ready to be given the HPV vaccine.
At Kehamilan Sehat Prime Alam Sutera, the price of the cervical cancer vaccine starts at Rp 1.048.000. Kehamilan Sehat Duren Sawit cervical cancer vaccine price starts at Rp1.235.000. Kehamilan Sehat Palem semi-cervical cancer vaccine prices start at Rp 900.000. And the price of the cervical cancer vaccine at Kehamilan Sehat Harapan Indah Bekasi starts at Rp1.350.000.