Kehamilan Sehat BKR Bandung
SIP Certified Doctor & Midwife
Pregnancy Gymnastics with a Professional Instructor (Free Education Session)
Complete Child Vaccinations
2D Ultrasound Check, Free 4D Ultrasound (HD Live Face)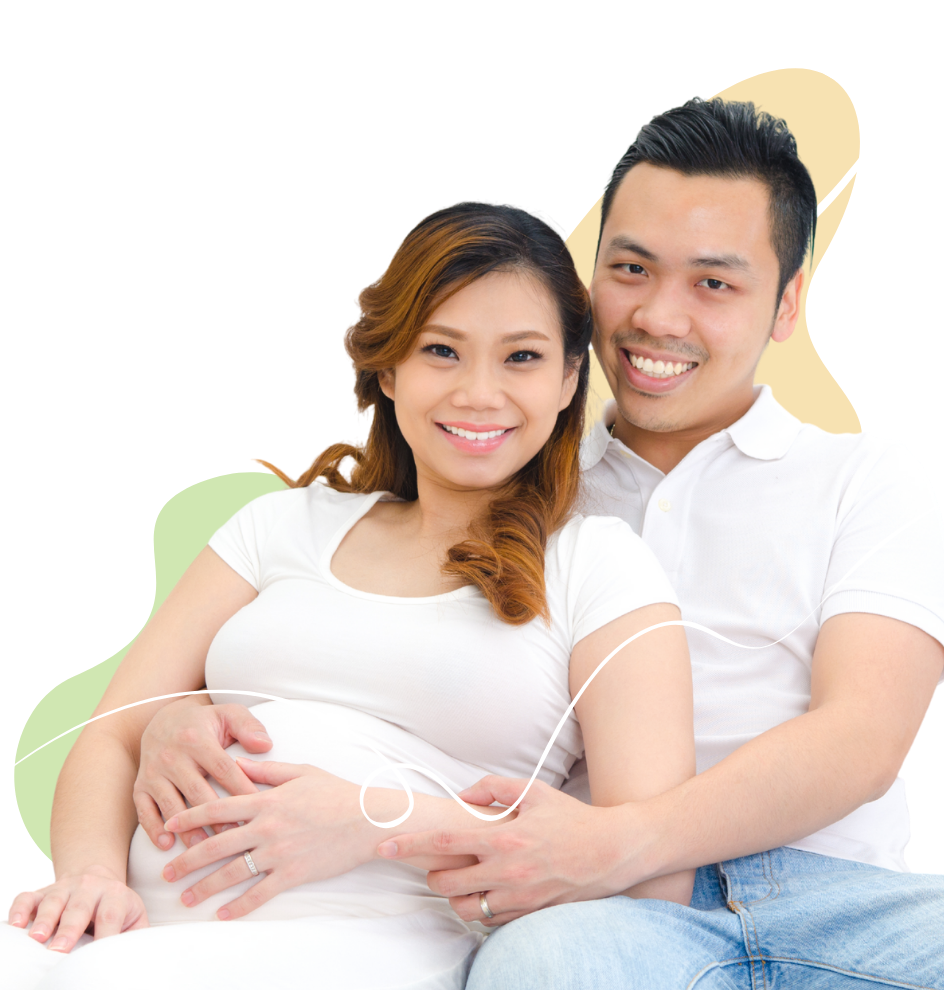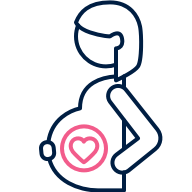 Pro Normal
The Normal Childbirth Is
Better For Mom & Child

Hospital Grade Service
Lower Price With Equal
Quality Hospital Services

Your Safety Is Our Goal
Certified & experienced,
carried out with proper SOP
Kehamilan Sehat BKR Services
Birth Control Program
(IUD Insertion)
Contraception to Prevent Pregnancy Safely and Conveniently
Individual & Couple Gymnastics
to Facilitate Labor
& Maintain Fetal Position
Routine Examination & Fulfillment
of Vitamins and Calcium
during Pregnancy
Plan Mom's Pregnancy with Dad with the Pregnancy Program from Kehamilan Sehat
Pharmacy
(Medicines & Vitamins)
Various Medicines & Vitamins Needed During Pregnancy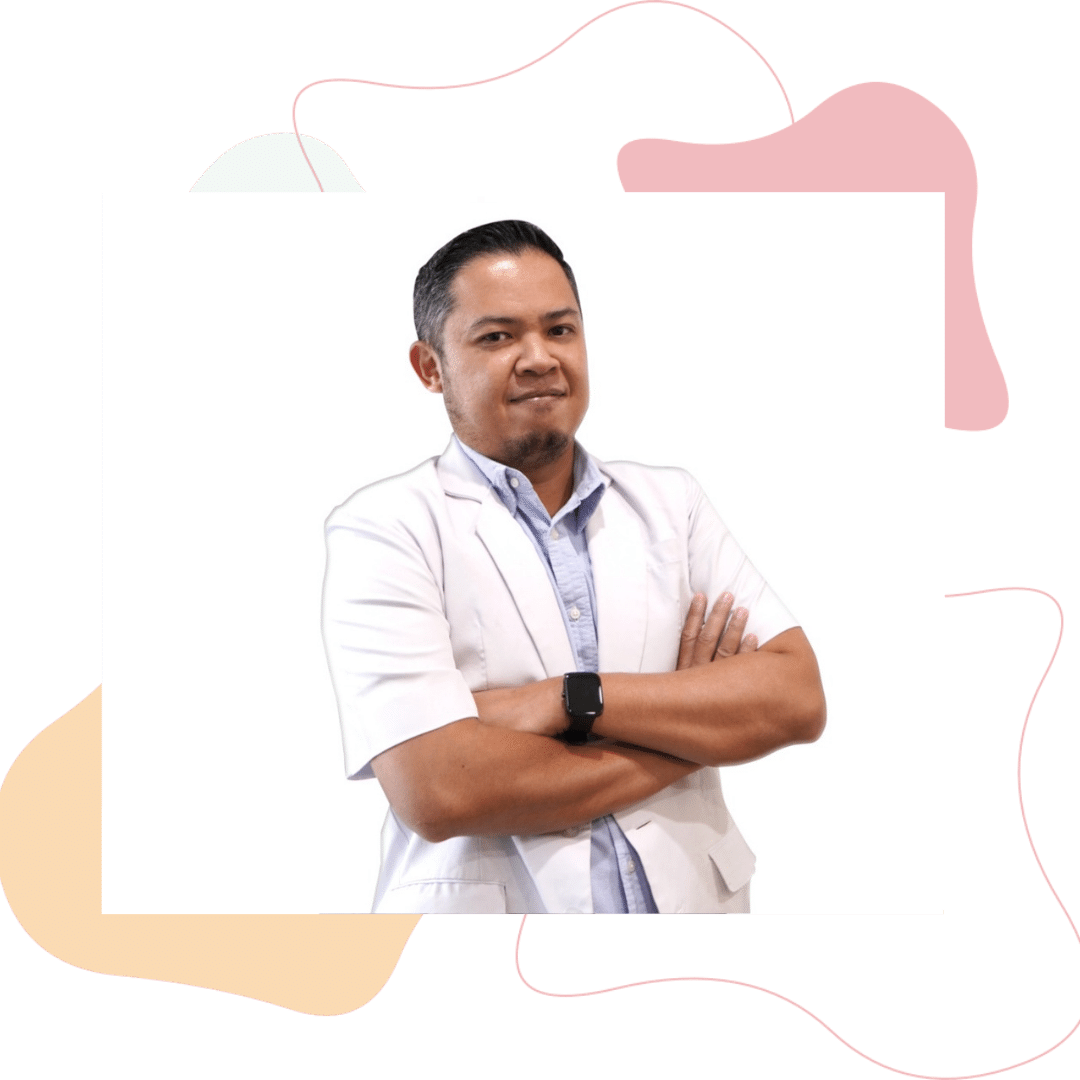 Simply by doing 2D Ultrasound, Get Free 4D Ultrasound (HD Live Face)
A pregnancy examination is a mandatory thing done by Mommil during pregnancy to see the development of the fetus. With the development of technology today, Mommy can see the development of the fetus using 2D and 4D ultrasound. 4D ultrasound technology is able to display visual information, especially the face of the fetus in the womb.
In some clinics and hospitals, the cost of 2D and 4D ultrasound examinations is separate, so the examination requires a considerable amount of money. Kehamilan Sehat Clinic is here to provide a solution. Mommy does not need to think about the cost of 4D ultrasound, which is relatively expensive, because only by doing a 2D ultrasound will Mommy get 4D (Live-face) ultrasound service for free.
Additionally, Mom will get a complete and clear explanation from an Obgyn Specialist regarding fetal development.
dr. Glen Mose, Sp.OG
Doctor in Charge of Kehamilan Sehat BKR
Ultrasound at Kehamilan Sehat BKR
Simply Do 2D Ultrasound Checked up,
Get Free 4D Ultrasound (HD Live Face)
Contact
022-4288-1855
0812-2262-6286 (WhatsApp)
Practice Schedule of
Kehamilan Sehat BKR
Monday
09.00-10.00 & 12.00- 14.00
16.30-17.30
Tuesday
08.00-09.00 & 14.00-16.00
18.00-20.00
Wednesday
08.00-09.00 & 15.00-16.00
18.00-20.00
Thursday
12.00-14.00 & 15.30-17.30
Friday
08.00-09.00 & 13.00-14.00
16.00-18.00
Saturday
10.00-13.00 & 14.00-15.00
18.30-19.30
Sunday
12.00-14.00 & 15.00-17.00
Walk-in registration to the clinic is according to the doctor's practice schedule
Registration through the Medital application, which can be downloaded via the Google Play Store or App Store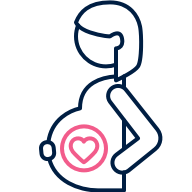 400.000+ Pregnant Moms Were Treated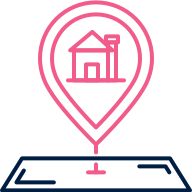 17 Branches in Major Cities

Specialist & General Practitioners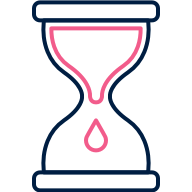 Kehamilan Sehat BKR Gallery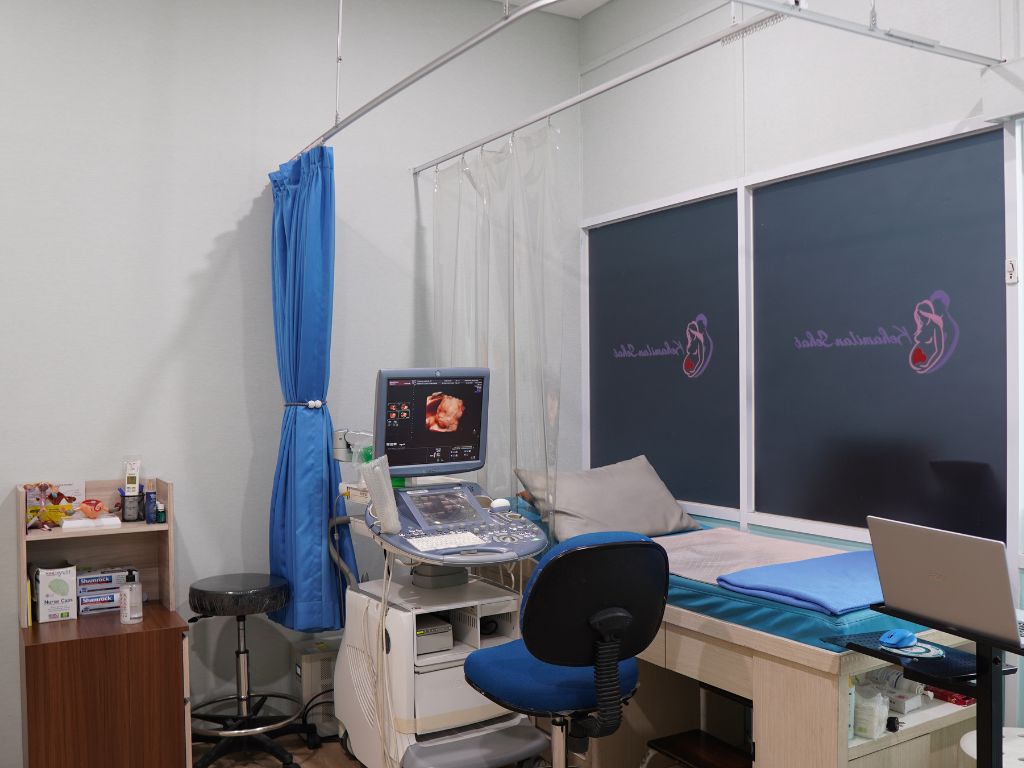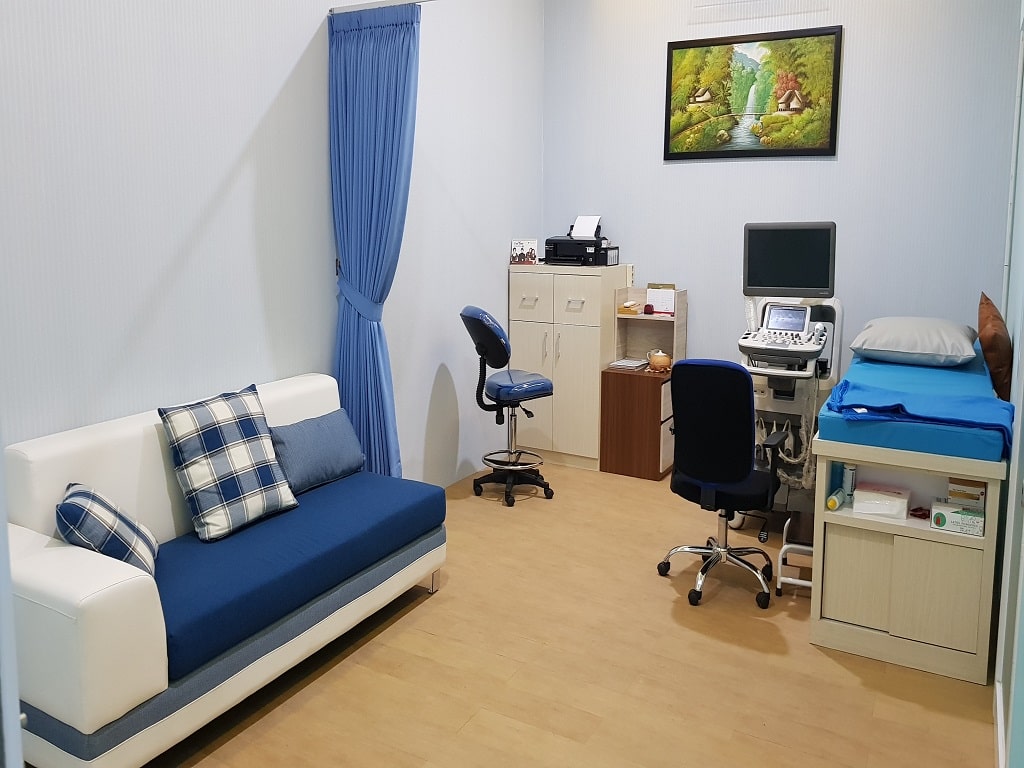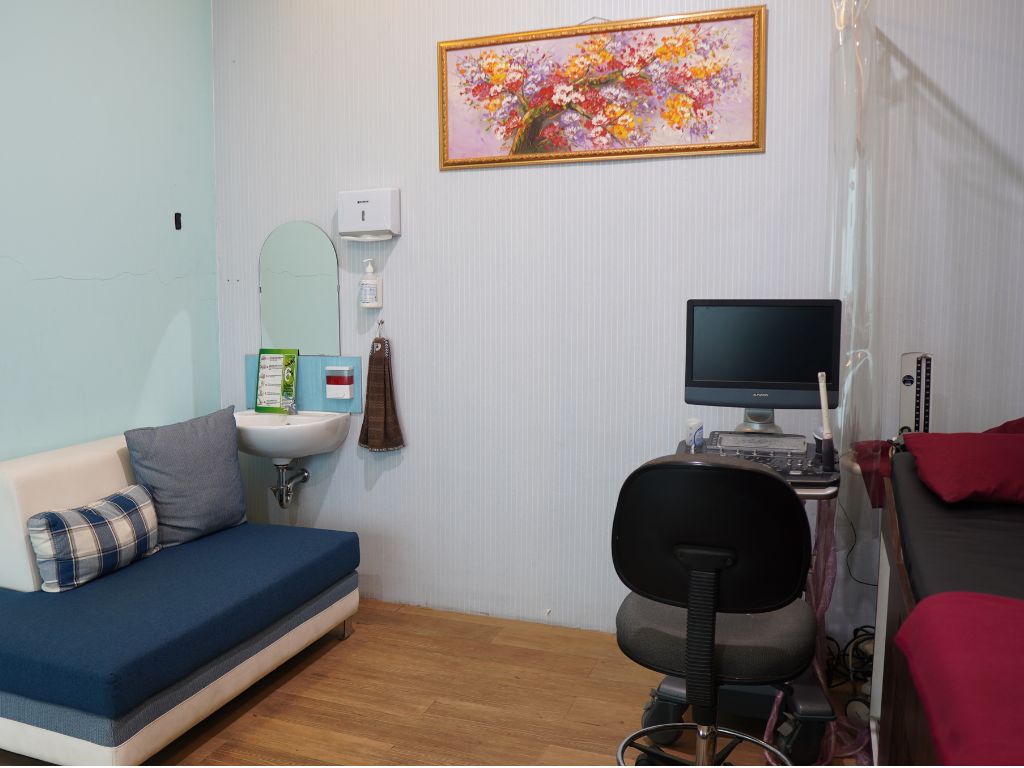 Why Choose
Kehamilan Sehat BKR?
Gynecologist in Bandung
When visiting a pregnancy clinic or just looking for information about 4D ultrasound services in Bandung, people want transparency. What are the services that will be obtained later? How much will it cost? Questions like these are often asked, especially when visiting a Bandung gynecology clinic for the first time.
Kehamilan Sehat Clinic is one of the preferred pregnancy clinics in Bandung. Obstetricians in Bandung, especially those who work at the Kehamilan Sehat clinic always prioritize honesty in dealing with each patient. Pregnancy information is conveyed transparently. Whether it's 4D ultrasound services in Bandung or other services, patients are given the freedom to make decisions.
4D Ultrasound Place in Bandung
The development of technology brings a new face to the medical world. The presence of 4D ultrasound in Bandung makes things previously difficult to do possible. Pregnancy check-ups have also become easier. It has changed many things and helped obstetricians in Bandung in providing treatment recommendations.
Unlike 2D ultrasound, 4D ultrasound in Bandung comes as a complement. 4D ultrasound technology is able to display visual information, especially the face of the fetus in the womb live. So, besides being able to find out the sex of the fetus, 4D ultrasound in Bandung helps Mom see the face of the future baby. The sophistication of 4D ultrasound technology in Bandung can now be obtained at a competitive cost. The cost of pregnancy check-up services and 2D ultrasound at Bandung gynecology clinics is Rp.150,000. The fee includes consultation with an obstetrician in Bandung.
Using 2D ultrasound services, Mom can also enjoy 4D ultrasound services in Bandung for free. Despite offering competitive service fees, this does not make the Bandung gynecology clinic neglect the quality standards of the services provided. We always maintain the quality of service at hospital-equivalent standards. Whether it is ultrasound services in Bandung, pregnancy programs, IUDs, or vaccinations, we always prioritize the safety of our patients.
The Bandung gynecological clinic always upholds its promise that patient safety comes first. Friendly service is how we honor our patients. Hospitality is not only found at the gynecologist in Bandung. Mom has also experienced it since entering our clinic. Ultrasound services in Bandung are now more accessible. So is the consultation service for obstetricians in Bandung. All of that can be obtained at the Bandung Obstetrics Clinic.
Gynecology Clinic in Bandung
Every Mommil wants to be served by certified doctors with high-flying hours. More than that, friendly service is also a plus. The quality of service obstetricians in Bandung provides is similar to that commonly found in hospitals.
Interestingly, a pleasant pregnancy check-up experience thanks to the friendliness of obstetricians in Bandung can now also be found at our clinic.
Kehamilan Sehat Clinic is really concerned about the examination experience felt by patients. In addition to the friendliness of the obstetricians in Bandung, a sense of security and calm is also our concern.
Kehamilan Sehat Clinic has been supported by certified medical personnel who work in accordance with SOPs compiled based on the values of "Your Safety is Our Goal". We also always keep our equipment in sterile conditions. Whether it is equipment for 4D ultrasound services in Bandung, pregnancy program, IUDs, or vaccinations, we always take good care of everything.
"Patient safety is our top priority". This principle is always inherent in every action taken by medical personnel and the gynecologists in Bandung who work with us.
The Right Time to Do an Ultrasound
Kehamilan Sehat Clinic is now present as an ultrasound clinic in Bandung. Mom can certainly enjoy the ultrasound facility in Bandung with ease.
Kehamilan Sehat Clinic, an ultrasound clinic in Bandung, provides ultrasound services for Mom. Mom can select from a variety of 2D and 4D ultrasounds. When Mom determines the type of ultrasound in Bandung precisely at the Kehamilan Sehat Clinic, the type of ultrasound can be adjusted according to Mom's wishes. In addition, there is an appropriate time to perform each ultrasound so that the results obtained are maximized.
2D ultrasound is a type of ultrasound in Bandung that is quite popular. In this ultrasound, Mom will get information about the development and growth of the baby in the womb.
2D ultrasound results are usually in the form of black-and-white images. While 4D ultrasound is a pregnancy examination that shows the movement of the baby in the womb.
According to the doctor's recommendation, a pregnancy examination or ultrasound is recommended to be done at least four times during pregnancy. Mom can visit a trusted ultrasound clinic in Bandung such as Kehamilan Sehat to routinely check Mom's pregnancy.
The recommended period for performing 2D ultrasound pregnancy checks in the first trimester is before the womb reaches 16 weeks of age. Furthermore, in the second trimester, when the womb is 24 to 26 weeks old.
In the third trimester, when the pregnancy is between 30 to 32 weeks old, Mom can do a pregnancy check when the pregnancy is between 36 to 38 weeks old.
When Mom wants to do an ultrasound in Bandung with the 4D type of ultrasound, Mom can visit the Kehamilan Sehat clinic. This is because 4D ultrasound is a means to show the movement of the baby. As recommended by the doctor, the best time to do a 4D ultrasound is in the final trimester, which is at 28 to 40 weeks of pregnancy.
All the convenience of ultrasound in Bandung is provided by Kehamilan Sehat Clinic. Mom can check Mom's pregnancy at the trusted Bandung ultrasound clinic, Kehamilan Sehat