Kehamilan Sehat
Karang Tengah
Practice Licenced Certified Doctors & Midwives
Pregnancy Gymnastics with a Professional Instructor (Free Education Session)
2D Ultrasound Check, Free 4D Ultrasound (HD Live Face)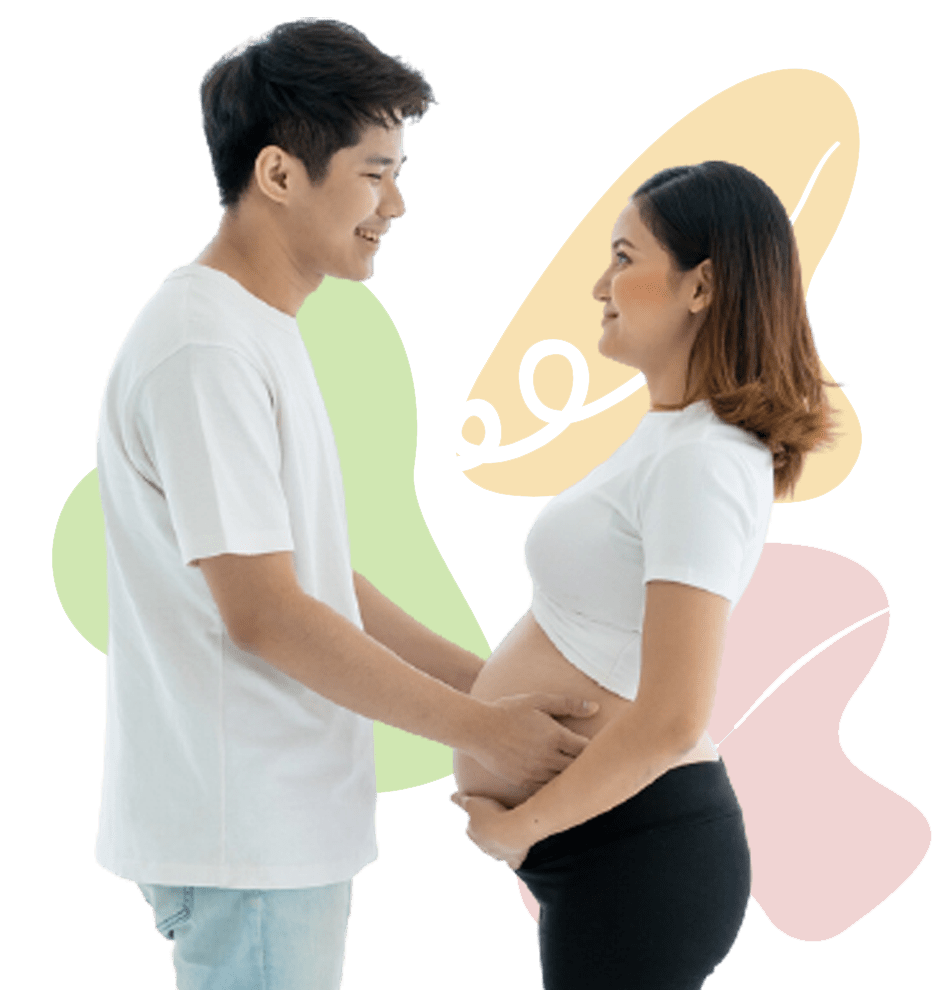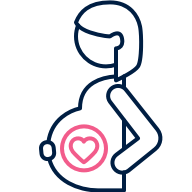 Pro Normal
The Normal Childbirth Is
Better For Mom & Child

Hospital Grade Service
Lower Price With Equal
Quality Hospital Services

Your Safety Is Our Goal
Certified & experienced,
carried out with proper SOP
Kehamilan Sehat Karang Tengah Services
Safe Normal Delivery for Baby & Fast Recovery Time for Mom
Routine Examination & Fulfillment of Vitamins and Calcium during Pregnancy
Plan Mom and Dad's Pregnancy with Pregnancy Program from Kehamilan Sehat
Birth Control Program (IUD Insertion)
Routine Examination & Fulfillment of Vitamins and Calcium during Pregnancy
Individual & Couple Gymnastics to Facilitate Delivery & Maintain Fetal Position
Pharmacy
(Drugs & Vitamins)
Various Medicines & Vitamins Needed During Pregnancy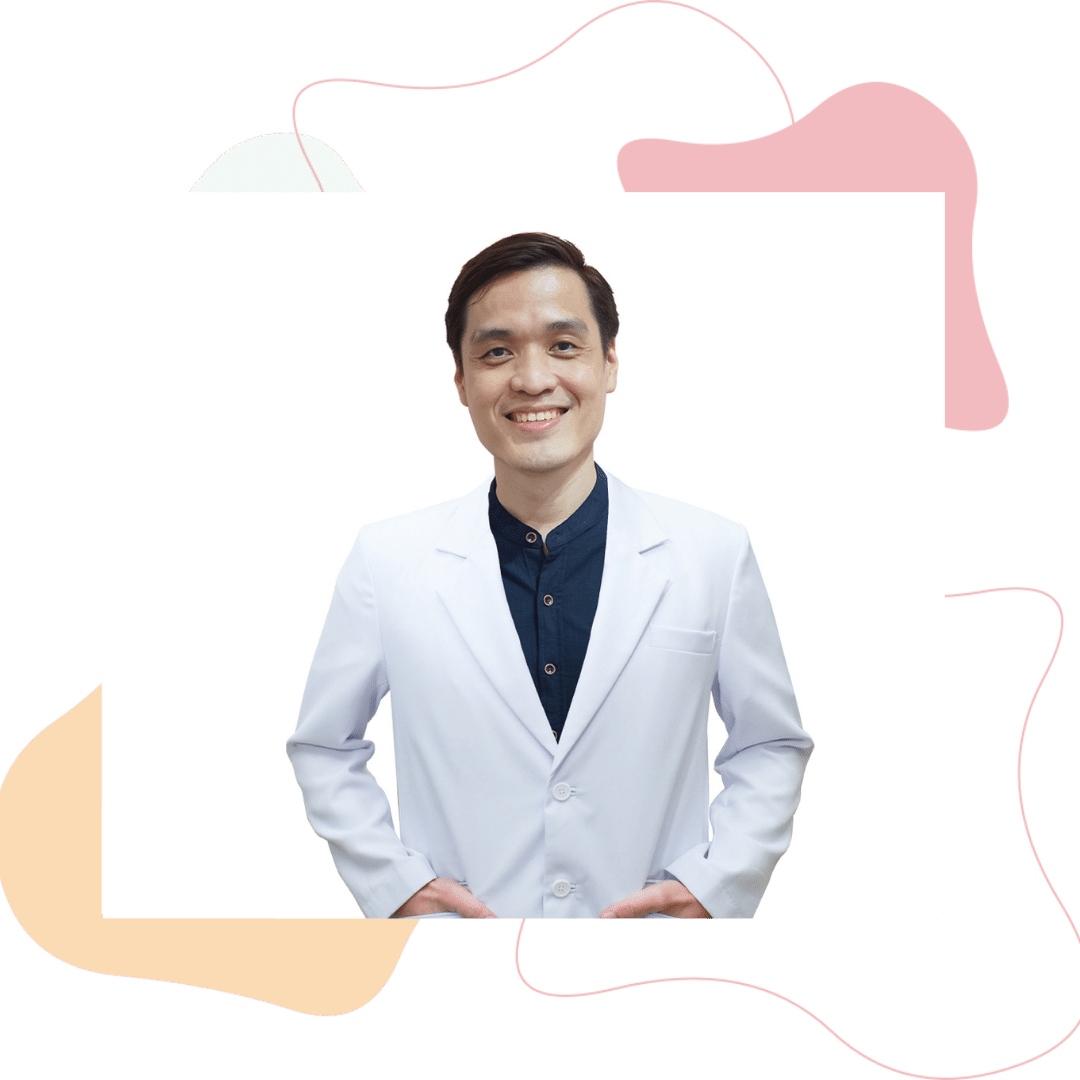 Keeping Children Healthy by Monitoring Their Growth and Development
Maintaining children's health is one of Mom & Dad's obligations, the condition of children who have a low immune system often makes them susceptible to disease. If this has happened to the child, it is advisable for Mom & Dad to immediately take him to the pediatrician to get faster action and be handled directly by a professional doctor. It is also important for Mom & Dad to continue to monitor the child's growth and development, the goal is that Mom & Dad can find out various worrying child conditions and take action more quickly.
At Kehamilan Sehat, Mom & Dad can consult about child growth & development. In addition, Mom & Dad can also conduct child examinations together with our pediatricians.
With adequate equipment, resources, and SOPs, we will certainly provide the best and prioritize the safety & health of children.
dr. Rudy Ciulianto, Sp.A, CIMI
Doctor in Charge of Kehamilan Sehat Karang Tengah
Ultrasound at Kehamilan Sehat Clinic Karang Tengah
Simply Do 2D Ultrasound Checked up,
Get Free 4D Ultrasound (HD Live Face)
contact
021-22273842
0818-0921-6006 (Whatsapp)
Practice Schedule
Kehamilan Sehat Karang Tengah
Monday
09.00-15.00 & 17.00-21.00
Tuesday
08.00-09.30 & 10.00-12.00
13.00-15.00 & 18.00-21.00
Wednesday
09.00-12.00 & 13.00-15.00
19.00-21.00
Thursday
09.00-14.00 & 15.00-18.00
18.30-21.00
Friday
09.00-12.00 &  13.00-21.00
Saturday
09.00-12.00 & 13.00-15.00
17.00-21.00
Sunday
09.00-12.00 & 15.00-21.00
Pediatrician Schedule
Dr. Rudy Ciulianto, Sp.A
Monday & Wednesday : 15.00-17.00
Tuesday & Friday : 14.00-17.00
Thursday : 14.00-16.00 & 19.00-20.30
Saturday : 09.00-12.00
Dr. Andrew Andy Putra, Sp.A
Monda, Wednesday, & Friday : 08.00-09.00 & 18.00-20.00
Tuesday & Thursday : 08.00-09.00
Wednesday : 14.00-17.00
Lactation Poly Schedule
dr. Fransisca Linda, CBS, CIMI
Wednesday, Thursday, & Friday
15.00-17.00
Saturday (appointment)
09.00-11.00
Walk-in registration to the clinic is according to the doctor's practice schedule
Registration through the Medital application, which can be downloaded via the Google Play Store or App Store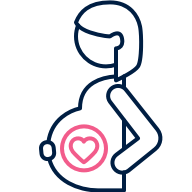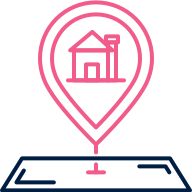 17 Branches in Major Cities

Specialist & General Practitioners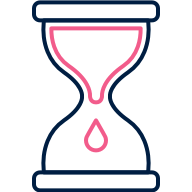 Kehamilan Sehat Karang Tengah Photos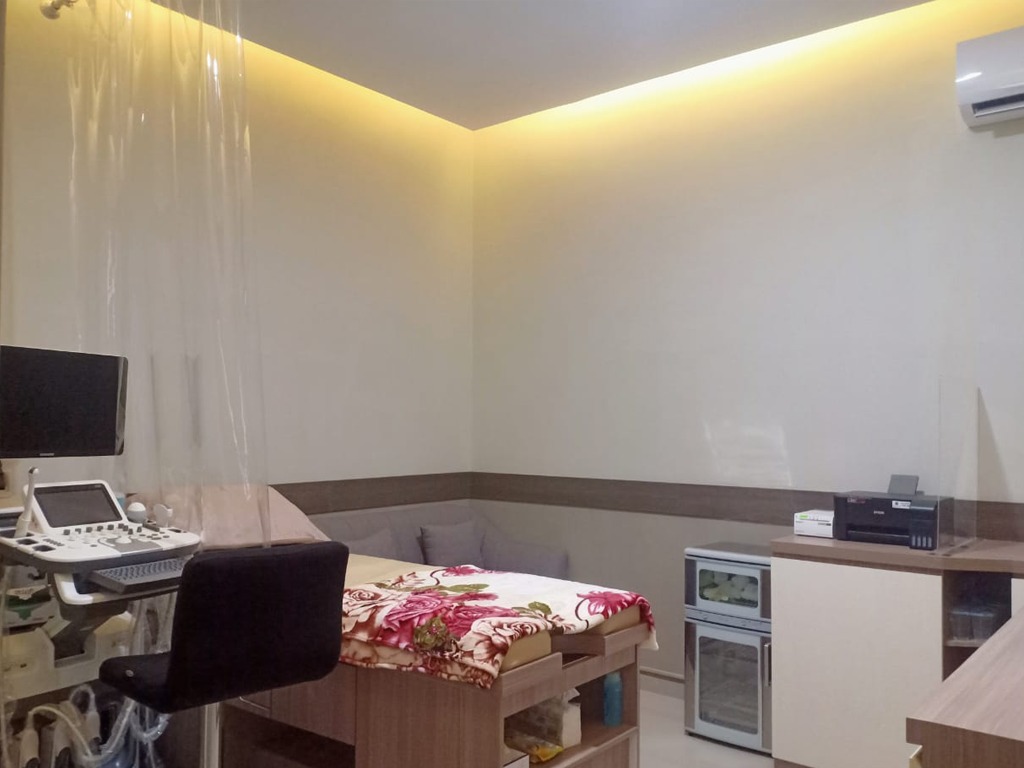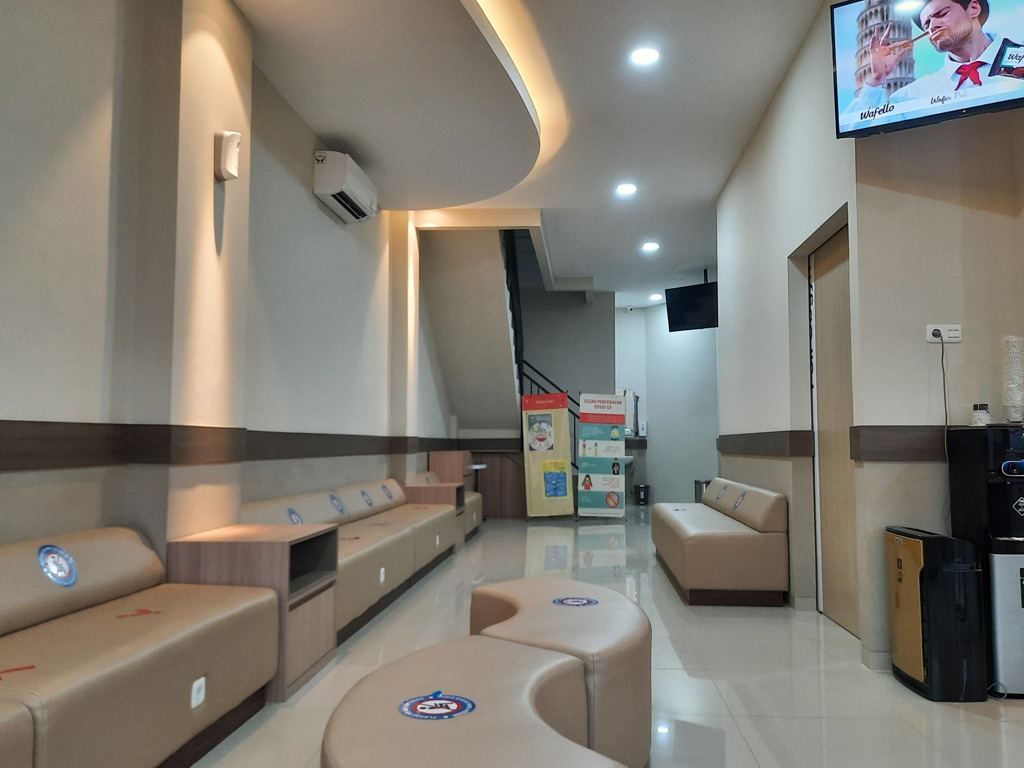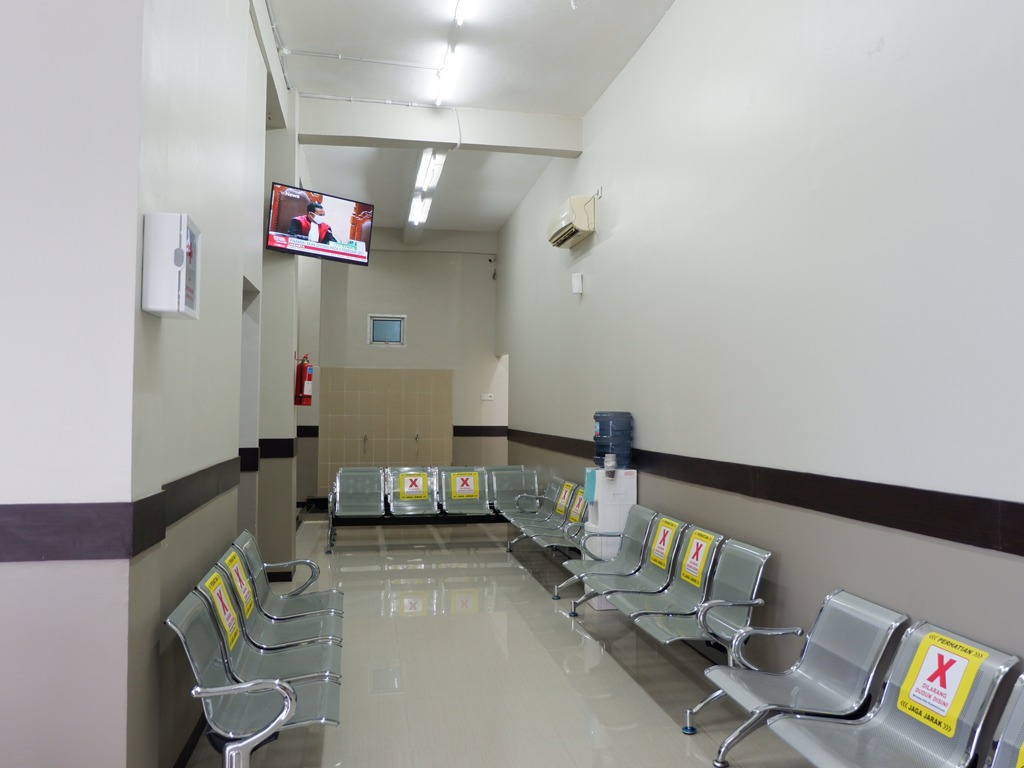 Why Kehamilan Sehat Karang Tengah?
4D Ultrasound Clinic Tangerang
"The first time I checked up at Kehamilan Sehat, I already fell in love with the doctor, the service is very friendly and the clinic is clean and social distancing is prioritized, the best yet addictive".
This kind of experience has been felt by many patients who choose to check their wombs at the Tangerang gynecologist at the Kehamilan Sehat Clinic. From checking tension and weight to performing 4D ultrasound Tangerang, Kehamilan Sehat Clinic prioritizes patient safety above all over. These values have always been the foundation of health workers and obstetricians in Tangerang Kehamilan Sehat clinic serving patients. We always maintain our commitment to service by keeping the clinic clean and the medical personnel on duty friendly.
Health protocols are always implemented during the covid-19 pandemic, for 4D ultrasound Tangerang services and consultations. As a form of our commitment to prioritizing patient safety, the Tangerang obstetrician at Kehamilan Sehat Clinic will convey details of the patient's condition and fetus transparently. Even if Mommil wants to see the face of the fetus growing in the womb, we are ready to help through 4D ultrasound Tangerang.
Check Mommil's Fetal Development with Tangerang Obstetrician at Kehamilan Sehat Karang Tengah
Babies born in malnourished conditions are still a phenomenon that is often found in Indonesia. The lack of knowledge of pregnant women is a major factor in the occurrence of imperfect births. Pregnancy check-ups are rarely done; even consultations with the best obstetrician in Tangerang create other concerns, especially regarding the costs that must be paid later. Sadly, this sad incident is still happening even though access to Tangerang obstetricians is getting easier.
The high cost of the services of the best ob-gyn doctor in Tangerang is one of the reasons why many pregnant women are still reluctant to check their pregnancy condition. 2D ultrasound is rarely done, especially 4D ultrasound in Tangerang. If pregnancy check-ups and consultations with a Tangerang obstetrician are routinely carried out, the risk of a fetus being born in an imperfect condition can be avoided.
4D ultrasound in Tangerang can help pregnant women know the condition of the fetus they are carrying. When a 4D Tangerang ultrasound is performed and abnormalities are found, the doctor can detect them early and take immediate action before the condition worsens.
The cost of a Tangerang gynecologist is not always expensive. With the increasingly affordable access to 4D ultrasound in Tangerang, the standard cost of pregnancy check-ups is also becoming more competitive. If Mommil wants to check the development of the fetus and consult with the best ob-gyn doctor in Tangerang, Karang Tengah Kehamilan Sehat Clinic could be the answer.
Best Sp.OG Doctor in Tangerang
Want to consult about pregnancy but don't know where to find the best ob-gyn doctor in Tangerang? To monitor the development of the fetus, the role of an obstetrician is very important. Not only that, but the best ob-gyn doctor in Tangerang can also provide education and make recommendations so that pregnant women and fetuses remain healthy during pregnancy.
For Moms who want a baby, the best Sp.OG doctors in Tangerang can help increase the chances of pregnancy through an accountable pregnancy program. Examination of the health condition of the reproductive organs, a healthy diet, and the intensity of the relationship are the tools of Tangerang obstetricians in helping couples who want to have children.
The Tangerang obstetrician will monitor the progress of the pregnancy program. Even if needed, the best ob-gyn doctor in Tangerang will also take medical action to help overcome the causes of difficulty getting pregnant.
The decision to take medical action will be difficult without 2D or 4D ultrasound. Through 2D ultrasound, pregnant women and Tangerang obstetricians can know the real condition of the fetus. With 4D ultrasound, the face of the fetus can be seen even though it is still in the womb. This information helps the best ob-gyn doctor in Tangerang handle any problems that may occur.